I know, I am way too late to wish you a happy new year. But I wish you a very happy new year anyway! This year will be a very busy one for me. To create some overview for myself, I created a mindmap of my testing ambitions for 2012…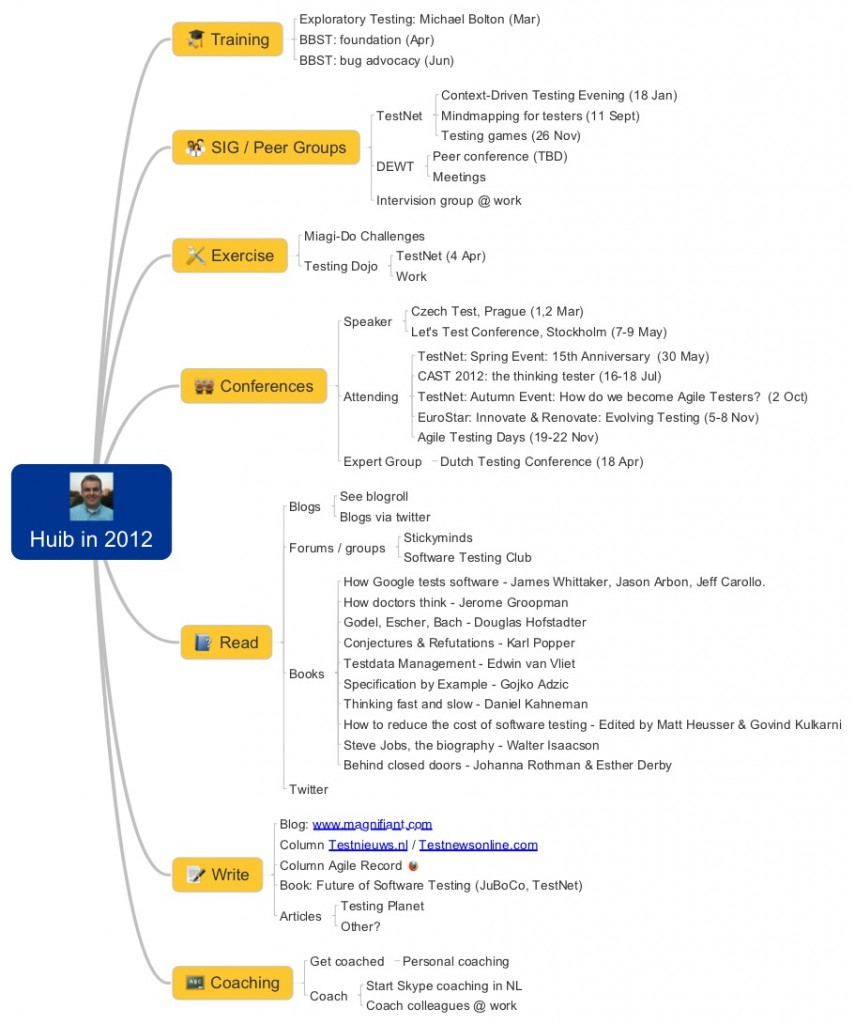 This truely will become a magnifiant year! Busy but awesome for sure. Some highlights:
And another DEWT peer conference to look forward to! A lot of testing, conferencing, meeting and learning to do!